Before 2018 commenced, I vowed that I would be open to giving new things a try. It just so happens that earlier on this year I realised that I was ready to settle down. At the time I was still a homebody and so the chances of I meeting someone were relatively slim. I decided to give the wonderful world of online dating a go!
Now, like most people, I was quite sceptical about doing so. Nevertheless, after voicing my concerns via social media, quite a few people encouraged me to do so as they themselves had experienced success via online dating. So, I commenced with creating an online profile on POF(Plenty Of Fish) and I was roughly on there for 2 months.
I also created a profile on Tinder, in which I was on there for about 2 weeks & Bumble for approximately 4 days.
Below are the 5 positive things I learnt:
On POF you can put a restriction on the age group of people that can contact you, as well as profile type. What I mean by this is, for example, if you only want someone with photos to contact you, then people who do not have photos won't be able to message you.
On Bumble 

women

have the upper hand. It's similar to Tinder were you swipe to the left if you're not interested in someone and swipe to the right if you are, however, if you and someone match then it's up to the woman whether or not she sends a message. I'm not sure how it works for lesbians, but for heterosexual women, if the woman doesn't send a message within 24 hours then the match disappears.
Dating sites are actually a great way to converse with people, even if you have zero intentions of exchanging contact details, or even meeting up. I found it interesting speaking to a variety of men with different interests and from different walks of life. You'll also be surprised by the things you learn by simply just being open to having a conversation with zero expectations (yes, even if you are on there looking for love).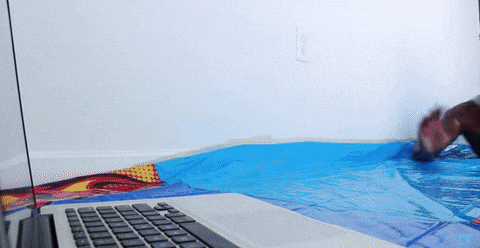 Shooting your shot (confidence): If you're someone who for example would be shy to approach a potential bae, in reality, online dating is a great way to skip over that nerve-racking experience and smooth talk someone from behind the comfort of your screen. If they ignore you, you won't really care too much because it didn't happen physically. You simply continue your search. After all online dating is kind of like having a massive jar full of assorted sweets. There are so many different types of flavours available.
Dates: During my time of online dating, I went on 2 dates, with 2 different guys. Although I'm still single, I did enjoy their company. It also made me realise that there are still guys out there who are a gentleman, easy going and use their initiative when picking a date location. Even if a second date doesn't occur at least you had a new experience, enjoyed good company and know that there are similar or even better men out there.
On the 29thof May, I'll be posting about the 5 bad things that I experienced during my time of online dating. Make sure you follow this blog so that you do not miss out!
Thank you for reading.