This is a continuation of last weeks post (5 GOOD THINGS I LEARNT WHEN ONLINE DATING)
We are going to dive straight in!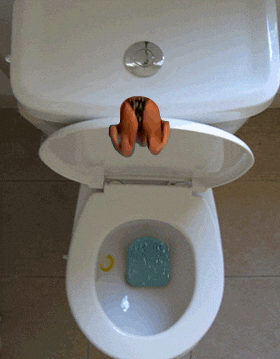 MESSAGE OVERLOAD: As soon as I had created my profile on POF and uploaded my pictures, within the 1sthour I'd received about 40 messages. As you can imagine that freaked me out, however, I soon mastered the art of being selective with which messages I would open and respond to. Typical boring Hi messages were ignored. If you're going to try to converse with me, at least try to make the effort instead of hitting the POFflirt button (which automatically sends the Hi message).
RACISM: I once received a long 3-paragraphed message from a white male full of things that made zero sense. The fact he had even wasted his time to message me such nonsense was shocking. Nevertheless I just hit the report & block button and continued with my day.
CATFISHES: In case you are unfamiliar with this term, it is simply people who pose as someone else. I came across various celebrity accounts, as well as an account of a good male friend of mine. When I informed him and asked if he was also on the site, he was beyond mortified.
UNSERIOUS CANDIDATES: A lot of guys on sites like POF will give you sob stories about women not appreciating "good men" and so that is why they are still single. I came across 2 men that kept trying to give me this rehearsed speech. It turned out that they were either in a relationship or seriously dating someone (and even about to go away with them). I did meet another guy, who seemed cool, but then when I stopped making the effort to communicate so did he!
FETISHISM: I can't be bothered to sugarcoat this point as THERE ARE MANY NON-BLACK MEN THAT SEE BLACK WOMEN SOLELY AS A SEXUAL DESIRE THAT NEEDS TO BE TRIED/FULFILLED. I would often receive sexualised backhanded "compliments" about my skin tone, lips, hair etc. I even received a message that really made me cringe "Gosh I'd love to shove my vanilla into your chocolate".Honestly, I don't think I've ever blocked someone so quickly.
Overall, I am glad that I gave online dating a try. As I stated in the previous post, my 2018 is all about giving new things a try and coming out of my comfort zone. At least I can cross this off of my list. Would I give online dating another try? NOPE. There were far too many weirdos, liars, and just overall unserious people for my liking. That being said though, I think if you were to pay monthly for an online dating site and only converse with other people who also pay, then maybe the outcome would be much different to mine.
I am aware that different things work for different people. I've met people who met their partners via online dating and are big advocates that everyone should also give it a try. Good for them! However, upon all the experiences I had whether it was via the men I spoke to or met up with, I realised that the best way for me to meet someone would actually be face to face. Either that, or we've spoken via social media and I just so happen to bump into you at an event or something!
I've spoken my wants into the universe. I am ready to meet my future King, however, I am not going to purposely go out and look for it. I found that when I did attempt to do so (via this online dating thing), that is when I came across a variety of jerks. I shall continue to live my best life and focus on myself. Mr man will come when the time is right.
Oh yeah, I forgot to mention that I'm slowly coming out of my homebody shell too.
Until my next post, stay blessed.