So, I've compiled this mini list from previous past mistakes that I've been unfortunate to come across (learning curve though right!). I thought it would make sense for me to help a fellow sister or brother out with the following tips of guys to not mess with.
MAYBE NEXT WEEK GUYS
As addressed in a previous post, these guys are time wasters. If a guy is into you, most times, before you even ask him when Y'all are going to meet up, he will ask you. If you happen to ask him 1stand he replies with "maybe next week" and that is it, throw the whole man away!
A man that wants to get to know you on a deeper level would love the opportunity to be in your presence. We all have busy schedules, however; he should be able to let you know what days/times he is available the following week. Some men may even want to work alongside your schedule and so they will actually ask you what days next week you can do.
I DON'T DO PHONECALLS
This one actually annoys me, because I don't do phone calls either! However, when getting to know someone, I believe that it is imperative to have them. When you start conversing with someone new, it is hard to convey how something is being said via text/WhatsApp chat.
Phone conversations are a great way to gain a sense on how you could possibly vibe with someone in person. It is also a great opportunity to scope a potentials thought process as well as learn new things about them.
Therefore, when coming across a potential and they insist on not doing phone calls, I'd advise you to cut them off from early.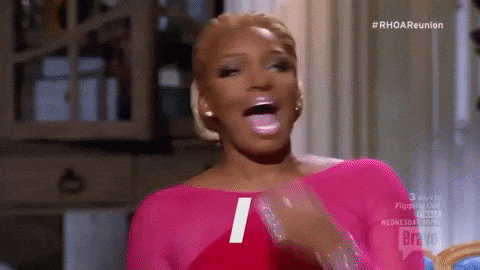 Let me tell you a quick story. A few months ago I started conversing with this guy. Let's call him Kamal. I and Kamal's 1stphone conversation was interesting. We spoke about a variety of things from slavery to feminism.
After luring me in with this great conversation, I started to notice that when I would call him he would never pick up. The following morning he would send me a message apologising for missing my calls. Sometimes, he would back it up with a lame excuse such as oh my phone wasn't near me or I was out. This happened on multiple occasions. I pulled him up on it, and he fobbed me off about me just so happening to contact him whenever he is "busy". Fast-forward to when I had to pull him up on this the 2nd time, he informed me that he doesn't do phone calls and the only person that he calls is his mum.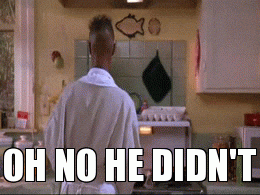 It was a done deal after that. We are not 12. We are grown adults and I refuse to get to know you via text. If you only call your mother, that's cool, you can date her then boo.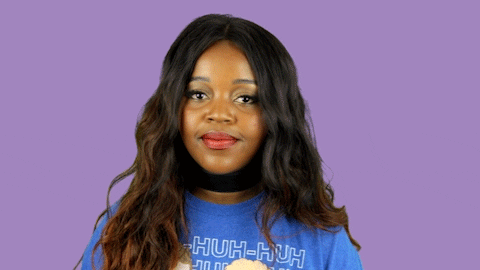 COME TO MY HOUSE ON THE 1ST DATE
I honestly do not care what anyone says, but going to a guy's house on the 1st date to me is unacceptable. I've seen women say things like "since when did a man inviting you around to his house automatically equal to Y'all having sex" etc. But do you know what? I CARE ABOUT MY SAFETY. Chances are that I do not know you properly, therefore, the 1st date should always be in a public setting.
I DO NOT CARE IF THIS GUY IS A CHEF. HE CAN COOK FOR ME IF HE MAKES IT FURTHER DOWN THE LINE WITH ME.
If all a man can do is invite you around to his house for your 1st date/link up, then chances are he will become complacent should things develop down the line. Y'all will always be indoors chilling and having sex because you did not set certain boundaries from the beginning, nor did you show him how you would like to be treated. If you insist on playing things his way don't then complain months down the line when he doesn't want to do outdoor activities because of what you allowed to happen from the beginning.
BROKE GUYS
Ok, before I continue with my point I understand that many of you have experienced broke dick and talk about how sensational it is. However, if you are looking for something serious please take on board what I am about to say…
When I said broke guys, I am not talking about the guy who works but just so happens to not have money the week before payday, because he has some stashed in his savings account. I am talking about the jobless man that has no income coming in and is NOT doing everything in his POWER TO CHANGE HIS CIRCUMSTANCES.
I have no doubt in my mind that YOU (yes you reading this post) is an amazing individual, however, don't assume that because you are a positive individual you will be the one to change this man. A man will only change if he wants to. It is not your duty to mother someone who has decided to become complacent in their current circumstances. Yes, you can encourage someone to be a better version of themselves, however, why do you feel the need to take on such a burden right at the beginning stages when y'all are not even properly dating?
A man that is broke, and not fixated on changing his circumstances, has ZERO business in trying to date YOU.
MANIPULATIVE
He does something that upsets or offends you and so you pull him up on it. When doing so, he then flips the script and has you feeling bad for what he did. I have been there before, and it honestly is not worth it. These type of men rarely apologise for their actions, and when they do it's always a pathetic half-hearted apology such as "I'm sorry if YOU took offence to it".
Accountability does not exist in their world. It is always someone else's fault, never their own. You will always feel like you are treading on eggshells when it comes to these demonic type of beings. At times, they will even have you questioning if you are indeed overreacting. Being with someone who does not care about your feelings, and continuously rants about how you are making them look is a NO. You deserve so much better than such scum.